AP exams prepare students for collegiate work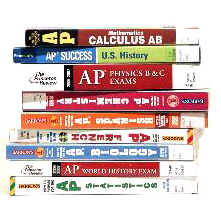 Hang on for a minute...we're trying to find some more stories you might like.
On Monday, May 6, Advanced Placement examinations began at 8:00 a.m. with Chemistry and Environmental Science. The exams will continue until Friday, May 17.
Each exam tests students on their knowledge of their respective subjects at a collegiate level.  Students begin preparing for these exams at the start of the school year.
"Anyone who is taking an AP class knows they will take the AP exam and should try to retain information throughout the year.  Then when you begin studying a week or two before the test everything will be familiar," said NFA senior and AP student Sorna Sarker. "You can buy AP review books online  which have the main topics of any exam. If you buy it early on in the year, it can help studying for class tests too."
Aside from providing students with college credit, AP classes also teach students new academic skills that they will find useful in their college careers.
"I think that AP testing benefits students because the simple act of preparing for the exam is an important intellectual exercise," said AP European history teacher, Geraldine Donahue. "Students are really preparing all year long in their classes. Being able to write an essay in the format required or even answering difficult multiple choice questions is very challenging and demonstrates mastery of the subject."
While the classes are beneficial to students, both teachers and students express concern at the elevated stress level that comes with advanced placement work.
"Taking AP tests can be much too stressful for students who have test anxiety or who have numerous obligations during the testing period," said Donahue. "Taking too many tests is not a good idea. Students should decide which exams are the most beneficial to their college program and schedule a reasonable number of exams."
Students who have been involved in numerous AP classes since the eleventh grade offer advice and help to those that are new to the AP format.
"Just like any other major test, studying greatly increases your chances of receiving a passing grade," said NFA senior and AP student Angeliz Vargas. "The stress that comes with it can get worse as the test day comes nearer, but I reduce the stress by taking breaks from studying. Just remember not to stress too much; the worst thing that can happen is that you won't get college credit for the class, but you will still have the skills needed to succeed in college."