Fighting for More than Just a Social Media Post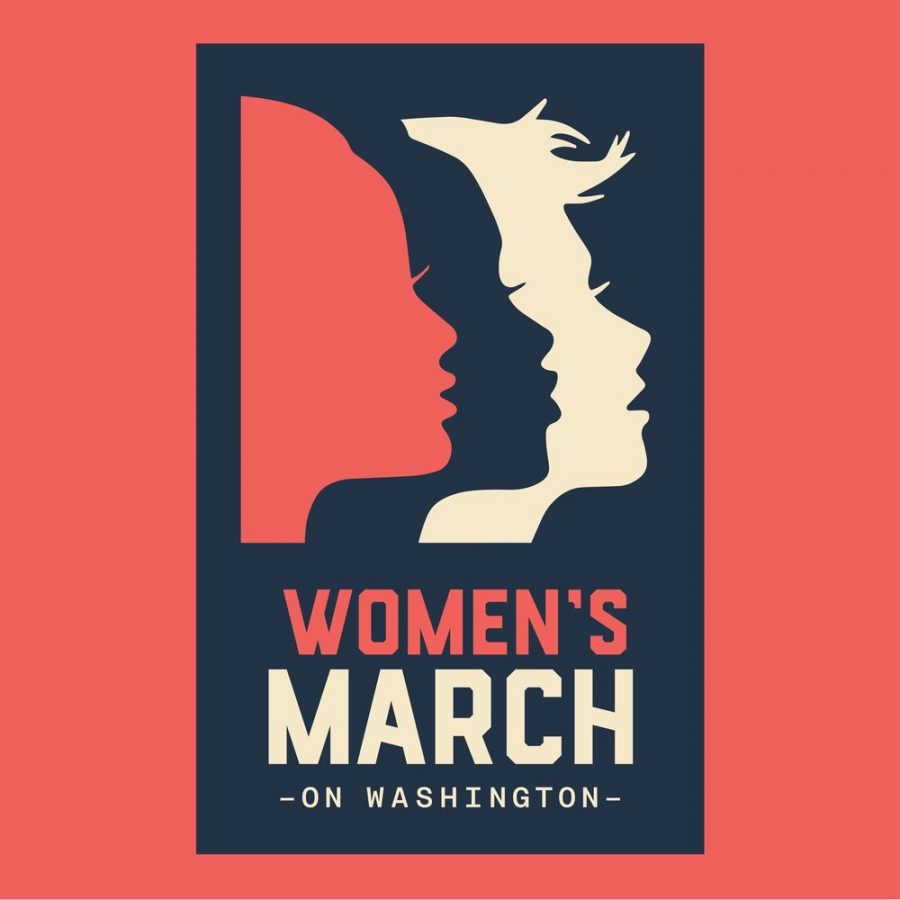 The United States extends various civil liberties and rights to its citizens that are unparalleled by other countries. For example, American citizens have the right to protest and express their dissenting opinions about anything , even governmental propositions and candidates.
People from  across the United States exercised their right to a peaceful protest on January 21st, 2017; just one day after President Donald J. Trump was inaugurated. Approximately  500,000 people marched in Washington, but this "Women's March" also gained international support around the country and in places like Paris, Amsterdam, and London .
The idea for the march originated from a a single person exercising her civil liberties and rights. Janaye Ingram, co-founder of the National Action Network, and a group of 13 other women helped organize the march with a single post on their organization's Facebook page, which soon became viral.
NFA senior Megan Smith participated in the march after a long history of participating in peaceful protests.
" ..[ My Dad] has been bringing my brother and I to marches since we were really little, so it has been something that my family has always done. And my dad, especially, has been very passionate about getting his kids involved in causes that we feel are important, and this march definitely was just that," Smith said.
The Women's March differed from other protests that have occurred after a new administration entered the White House. Large groups of people have often exhibited rowdy and sometimes violent behaviors, but although this march was the largest march in the history of inaugural protests, with millions showing support, it was the least violent.
Spanish teacher Lori Croteau attended the main march in Washington.
" If I could put into words my feelings during the march, it would be empowered…It was a feeling of being together and  working together to try to make a point to the world; and just being part of  something so historic was just so awesome. But, awesome in the true sense of the word like invoking awe, not awesome, like cool.  It was really that, a fire inside that drove me," Croteau said.
Because the March was called " The Women's March," many believed that the march was only intended for women to express their concerns and opinions about the new administration. But, many men who feel that equal rights should be of utmost importance marched alongside women.
Upper Katie Kelly attended a sister march in Hartford.
"I listened to Michelle Obama's final address as first lady, she said that the way our [new] president was speaking was not  okay and that it's the young people that hold the future of this nation in their hands. But for now, men and women alike both have to rally together for different causes like abortion, islamophobia, the LGBTQ community, and just equal rights, in general," Kelly said.
Although the march had quite a bit of national support, there were people who thought that the protest was a waste of time and would not bring about any change at all.
"Everyone is entitled to their own opinions. There were various people who were against this march, whatever the reason may be. They claim that it is of no use to march, but I have to respectfully oppose that opinion," stated Kelly.
We were all there because we just wanted to be heard. Even if we don't get any of the issues we marched for resolved, we still can say that we tried. but staying at home and complaining about it was not going to get anything done. At least now we have a chance because the new administration knows what our concerns are," Kelly said.