Fiddleheads: Providing Healthy Options to People of Southeastern Connecticut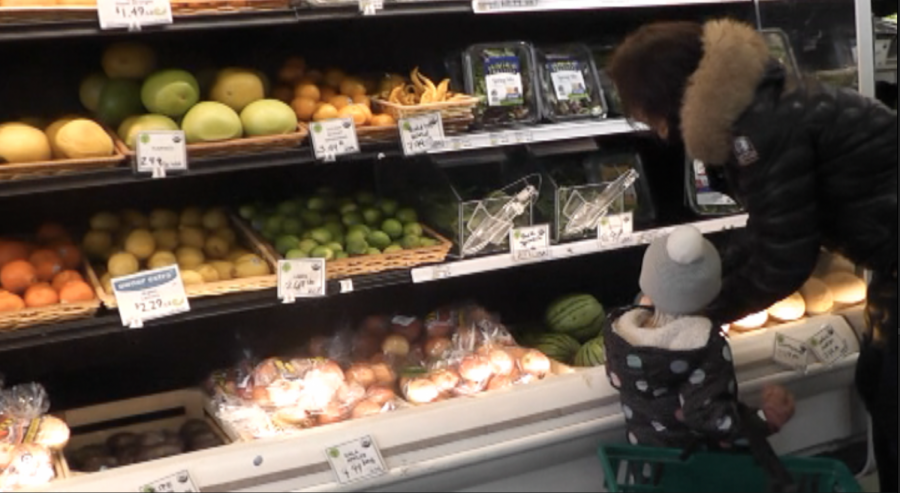 Sydney Martin, Staff Writer
March 23, 2018
Organic food is the fastest growing sector of the United States food industry.  Its sales are doubling annually, and from 2007 to 2016, sales have grown from 18.2 billion to 43.1 billion.  Many stores in Southeastern Connecticut are now selling organic food products, including a store in New London that recently celebrated its tenth year in business: Fiddleheads.   
Fiddleheads supports local farmers by buying their fruits, vegetables, and meat.  They also sell almost all organic foods.  
Customer Mark Braunstein said, "All of the produce is organic here.  There is no non-organic produce; if there is, ever so occasionally, they'll label it non-organic.  That's such a blessing. You can go to supermarkets and the organic sections [of the produce departments are] small compared to the rest."
In its first years of operation, Fiddleheads was a small supermarket staffed by volunteers.  But over the years, it has grown into a store with many different kinds of healthy options to pick from and paid-employees.  
Fiddleheads also provides alternatives to junk foods, like ice cream, by offering foods with fewer calories, and healthy foods like peanut butter, that people can grind themselves. 
NFA teacher and Montville resident, Heather Botelle said, "Before Fiddleheads came along, there wasn't a local store where you could purchase items ranging from produce to health and beauty aids that were organic."
Botelle believes that eating organic and healthy foods is very necessary for the body.   
"I mean, we've all heard the saying, 'You are what you eat,' and that's definitely true. A lot of the things that we look at in our country, in terms of heart disease, diabetes, cancer,  many times these can be traced back to how we eat," said Botelle.
More and more people are starting to understand the importance of eating healthy. 
NFA teacher and New London resident, Sonya Cyr, commented, "Paying closer attention to the quality of the food that you're eating and making sure that it's from a good source- it's not only important for your body, but for the environment."
Lower Rachel York agrees.  "Having healthy food is important because a lot of food nowadays in stores is very fake, processed, and full of chemicals that are unhealthy for your body," said York.
Community stores like Fiddleheads are exposing both adults and children to not only the organic food world, but to the understanding that it is important to be careful about what types of food people put in their bodies.  They hope to continue to serve the public for many years to come.