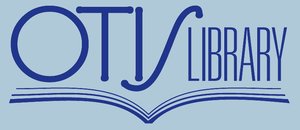 A mural at Norwich's Otis Library features the statement, "This is my Norwich, This is your Norwich, This is our Norwich." Otis' Community Engagement and Programming Coordinator, Julie Menders, and her fellow librarians live by this motto and try to give back to the community in any way they can.
"We like to see what need there is in the community, and we try to find activities to fill those needs," said Menders. With events like drop-in chess, a class to help with tax-filing, and even introductory yoga, the library is always busy.
While people could just as easily do any of these activities at home, yoga instructor, Amelia Rushford-Snide, believes people feel a certain level of comfort in coming to the library.
"There are a lot of people who don't feel comfortable walking into a yoga studio,  so this is a great location… and it's free ,which is amazing," said Rushford-Snide.
Yoga has been taking place for a few years now, and Menders does not see it going anywhere. "It's been relatively successful and as long as there's a need, we will continue to have these classes," said Menders.
Like the yoga classes, Otis' chess club gives players another alternative to staying at home.
Most people play online chess, but club member, Chris Scarborough, thinks playing with other people is much better. "You get to learn people's strategies and you can retrace you and your partner's steps and see how you can improve," explained Scarborough.  
Club creator Jeff Hankinson also likes playing with real people versus competing online.  "I can play stronger players, weaker players, players around my level… I do notice that I am improving as a player by playing here," said Hankinson.
Scarborough also believes playing chess with a real person can improve more than just his game. "There's a lot of growth that can come through this game… growth in sportsmanship, self discipline, concentration and reasoning," added Scarborough.  "The closest chess club is a good 20 miles from here, the library really is a nice environment for playing chess."
The library also sponsors "The Rows City" knitting group, reading to therapy dogs, and arts and crafts for children, in addition to its vast collection of books.  A full list of events can be found at http://www.otislibrarynorwich.org. Contact Julie Menders with any questions at [email protected]