The Best and Worst of Fall TV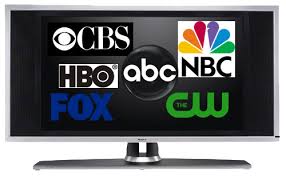 Each year, as the weather cools down, television lineups heat up. The number and variety of both new and returning shows can be overwhelming at times. Six shows have been particularly hyped up. But are they living up to their expectations?  Four of the six shows I previewed are worth viewing.
The Amazing Race on CBS, the perennial Emmy winner, is entering its 25th season. Contestants embark on a race around the world, completing challenges along the way, for the grand prize of one million dollars. This season they have switched it up and added "The Save," which allows one team to save itself from elimination once during the race. The Save smacks of desperation, as several other game shows have introduced ways to get back into games after elimination. Other than that, the Race is still living up to what viewers have always expected of it; an interesting, suspenseful social experiment.
On the topic of social experiments, Survivor on CBS is another returning game show, now entering its 29th season. The survivors camp for forty days in a tropical environment with their "tribe." Contestants also compete in challenges to protect themselves from  elimination. They play for one million dollars. This season, Survivor has added a major change to its format. Now contestants who lose a challenge go to "Exile Island" for one day in the middle of the week and come back to compete in the next challenge. The order of events is very hard to follow even for longtime viewers. Survivor is just another example of a popular, seasoned show feeling the need to fix what is not broken. Viewers want to see the original, groundbreaking show that made Survivor extremely popular. They do not want to see the hard-to-follow new twists that the show keeps introducing as it tries to conform to the ever-changing television industry. All of these unnecessary changes aside, Survivor is still one of the top shows on television today.
The Goldbergs on ABC is a very popular show that is entering its sophomore season. The Goldbergs are a stereotypical '80s family that is involved in countless antics with family and friends. The only criticism that I can think of is that this show is tailored for adults who can remember the '80s. Still, that does not take much away from its younger viewers, as the show is hilarious. The show is also relatable to its high school viewers because the family has three teen personalities, a nerd, a popular girl, and a loser. Therefore, though the show is set thirty years ago, the show is still relevant to today's youth.
The Red Band Society on FOX is the next teen hit. All of the main characters are teenagers who will be easy for many high school students to relate to.  This hospital drama/comedy is a feel-good show about a group of teen patients who have to get past the depression and uncertainty of an extended stay in the Emergency Room. They form a community of all sorts of personalities to create a funny yet combative environment. The only criticism for this program is that it depicts a hospital, a hub of physical and mental pain, as a cool place to hang out. Nevertheless, the series is full of lovable characters who will soon have their own fandoms. This show is perfect for today's Fault in Our Stars crazed fans. Both are well-put-together teenage sob stories concerning doomed love and strained friendships. The antics of the patients are sure to land this show in the top ten in no time.
However, while there have been several well-executed shows on television this fall, there have also been some severe disappointments.
Utopia on FOX is a new show with a very interesting concept. Fifteen contestants are given a plot of land with next to nothing on it. They are then given a year to build their own society. Unlike just about every other TV show, there are no challenges or tasks for the contestants to complete; all they need to do is survive. You would expect this show to be loaded with action because of its groundbreaking theme. However, all the show is to the average viewer is just fifteen people bickering over the minutiae of life in the compound. The show also shoots itself in the foot in its questionable decision for a host; it feels like they just pulled some hipster doofus off the street and told him to read a script. This show has great potential, but after the first five minutes, there is no incentive to keep watching. This is a show to avoid until it makes some changes.
Scorpion has been CBS's most hyped new show this fall. The show is based on actual events involving a computer genius and his friends who solve many crises. Unfortunately, this show is very similar to every other CBS drama. They all follow the same storyline: the heroes are faced with a challenge and are forced to set up in an impromptu location where they just barely succeed. CBS cannot seem to break the chain of cheesy overacting and unrealistic problems and solutions. It is sickening to see some pompous "genius" showing off how much he knows for the hundredth time during the show. This show is a good match for those who are interested in engineering, but it will be hard to relate to or enjoy for those who are not. Scorpion is just another show that fails to give the viewer anything new in terms of a storyline.
You may notice that only one new show made it on the good list, which indicates that as more ideas are worn out, it gets harder to come up with interesting new shows. Even the older shows are attempting to get new viewers by changing their formats when, in reality, they are driving old viewers away. So, when you're channel surfing, keep these shows in mind and know how to get to the few original programs in the sea of knock-offs.