NFA's Versteeg Honored as Indoor Track and Field Assistant Coach of the Year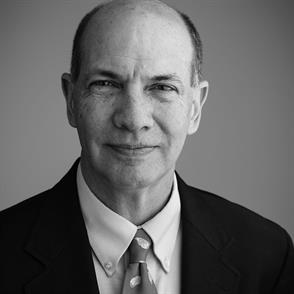 Hang on for a minute...we're trying to find some more stories you might like.
What defines a good coach? Is it devotion to the game? Is it the hustle? Is it the grind? To many, track is just a sport, but Russ Versteeg has transcended what track means to many youth in the Connecticut area. Versteeg was recently honored with the title of Indoor Track and Field Assistant Coach of the Year by the Connecticut High School Association at the 19th Annual Connecticut Indoor Track All-State Banquet. Versteeg has been NFA's Indoor and Outdoor pole vault coach since 2004 and has impacted the lives of many.
"He has helped me many times, whenever I have something wrong with my technique in pole vaulting, he either gives me advice on what to do to improve and drills to work at; and sometimes he will even show me by demonstrating these routines/drills," said lower Madison Martin. "He also cares and asks us about our grades and how our school work is and helps us with many problems by giving us helpful advice."
Vertsteeg himself has a background in the sport, which has fueled his passion to come back to coach.
"He has influenced me in more ways than I can count," added lower Paige Martin."  Before Russ, I was bouncing back-and-forth between sports, and Russ has helped  me realize that pole vault is a sport for me; and he has influenced me to work harder and work out every day in order to beat the school record, go D1, go to the Olympics, which is my dream. And the only way I would have been able to even think about these possibilities is because Russ is such an amazing coach, that I don't even have a doubt in my mind that he can't help me get to where I need to go. He has influenced me because he's not a procrastinator; he stays up late to work on videos for us, and he does everything he can to help us succeed. And he's influenced me to be a better person, and be a better athlete all around."
Versteeg has coached a total of 16 Class LL champions in girl's pole vault and eight State Open champions. Many of his athletes have gone on to play at the collegiate level at notable schools such as the University of Notre Dame (Allie Sullivan in 2012) and the University of Connecticut (Kelsie Hall in 2017).
"He's been around for a long time. He's been one of the most successful coaches in the entire state for a long time, so it wasn't really surprising [that he won], from that standpoint," explained Head Track Coach Thomas Teixeira. "The other thing that I think makes him deserving of this award is that he kind of made, single-handedly, women's pole vault happen for high school kids in Connecticut. So this award is long overdue, and it's good that he's getting recognized for all of the outstanding work that he has done."
"I'm deeply honored that the Connecticut High School Coaches Association recognized my work with this award. But I'm mostly happy about the award because, in many respects, the recognition highlights the achievements of so many outstanding NFA athletes and others. I started coaching at NFA on a regular basis in 2003," Versteeg explained. "Since then, I have benefited from the support of the entire athletic community (e.g., athletic directors, head coaches, other assistant coaches, teachers, parents, guidance counselors). But, as I said, mostly I feel that the award honors the athletes. Of course it honors the many state champions and conference champions; but just as important, it honors the scores of others who have participated and learned important life-lessons through taking part. It's about the larger team,that is, all the kinds of individuals I mentioned, who have played various roles in making our pole vault program a success."
Versteeg has impacted the lives of hundreds both athletically and personally.
"If it wasn't for Russ, I wouldn't be pole vaulting," said senior Christopher Weir . "He drives me and motivates me to be the best person I can be, in all areas of my life. I'm forever grateful to have met such an awesome guy."