NFA Students Display Skills in National Mathematics Competition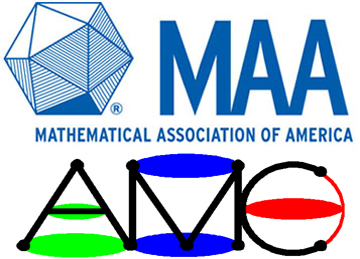 Hang on for a minute...we're trying to find some more stories you might like.
NFA students competed recently in the annual American Mathematics Contest, a competition that began in the 1950's. Approximately eighty NFA students participate each year.
Students can win prizes for earning a high enough score on each level of the competition.  They are also able to move up through more difficult levels with high enough scores.   Winners qualify for a pin of excellence.
The contest provides NFA students with an even greater reward than prizes. The contest is nationally recognized by colleges, allowing students to feature their score on college applications.
Jennifer Pinto, Head of the Math Department, has been involved with the American Mathematics Contest for the past ten years.
"Students should take this assessment to challenge themselves academically, and to help with college admissions into STEM fields," Pinto stated.
"Students that agree to participate in this contest set high expectations for themselves, so all I ask is that they do their best because they are representing NFA," added Pinto.
NFA ninth grader Emily Brewster agreed, "I feel the test will help me in the future when I apply to college because it shows that I took a chance to further my education."
The test helps students to develop better test taking skills as well as various math skills that are needed for college success.
The American Mathematics Contest is also a good way for students to prepare for other tests such as the SATs.
Brewster said, "I feel I [will] gain a better understanding of math and how to take tests like the one used in the competition."
The 25 question test that participants must take is challenging, but Brewster felt prepared and confident in her abilities.
Brewster said , "I [expected] the test to be hard and challenging but not impossible to complete."
"I believe the test will improve my math skills because I will have a better understanding of what I will be learning in the future," Brewster added.
NFA hopes to continue competing in the American Mathematics Contest in the coming years to better help its students on the road future success in college math programs.
"It will continue annually as it is an important part of the NFA mathematics department's proof of academic excellence," Pinto explained.
Brewster also hopes to continue to take the test "Its a good opportunity, and even if I [didn't] do well on it, I  [know] the things I need to work on."