"Reading Buddies" Help Area Children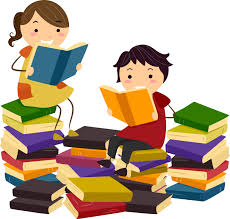 Hang on for a minute...we're trying to find some more stories you might like.
"The more that you read, the more things you will know.
The more you learn, the more places you'll go." — Dr. Seuss
The Reading Buddy program at NFA operates according to Seuss's philosophy, and has been in existence for approximately twenty years. It provides an opportunity for high school students to volunteer during their study halls to travel to area elementary schools to read to children.
NFA sends students to different schools each year; this year, Uncas Network Elementary School, Veterans' Memorial School, and Thomas W Mahan Elementary School are participating in the program.  Approximately 90 student volunteers began travelling to the schools during the first week of November.  
Jodi Vara, NFA's Project Outreach Director, says the Reading Buddy program is a "great opportunity to volunteer during school, because many high schoolers don't have the opportunity to volunteer outside of school with sports and other activities."
Vara adds that the program is  "great for working with children, for giving back to the community…to make a difference in a kid's life." 
After sending out invitations to students who have a study hall during the channels when the program takes place, Project Outreach is still accepting interested students into the Reading Buddies program.  
"A buddy is a buddy. Though the kids faces always light up when they see a big kid coming to spend time with them."