NFA celebrates Autism Awareness Week
Zhane Adams and Katherine Pugliese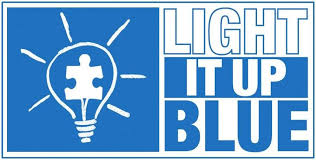 Hang on for a minute...we're trying to find some more stories you might like.
(Check out the video on the next screen.)
This year marks the second annual Autism Awareness Week at NFA. Over the course of the week, teachers and students alike will inform others on the disorder through multiple events.
"This week is an opportunity for the NFA community to celebrate those who are on the autism spectrum. Our goal is to have fun, bring awareness and celebrate everyone's unique differences," stated Kathryn Beit.
One of the most notable events is Light it Up Blue, set for April 2 in Slater Auditorium and the atrium. This event will include speakers, videos, entertainment, and refreshments. In honor of autism, the atrium will also turn blue at 8:30.
During the school day, students can take part in scavenger hunts, watch videos, and the Puzzle-A-Thon on the first of April. Students can also buy blue tee shirts for five dollars during lunch waves. The events will be held until on April 4th.