Small Businesses Take On Pandemic Mayhem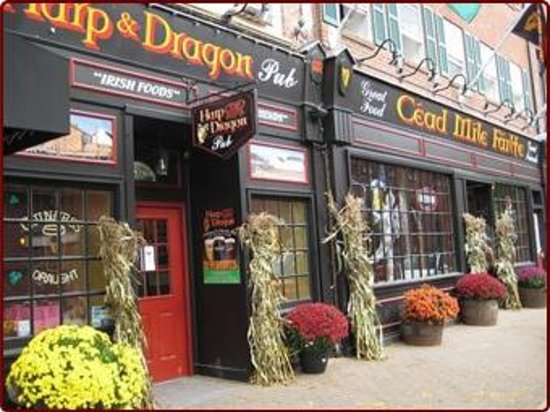 Three small businesses, the Cat Shack, Small Potatoes, and the Harp and Dragon–all located in Norwich, Connecticut–are perfect examples of the creativity and determination that it takes to keep a business afloat during these uncertain times. All of the businesses are following Covid guidelines including masks, social distancing, etcetera.
At the Cat Shack, a student run business located directly on the NFA campus, it has been extremely hard for them to sell their apparel because of the new hybrid scheduling.
Kyle Legnos, one of the teachers in charge of the Cat Shack, brought up that they have decided to use an online form system to maintain their business. Students fill out the form if they want to buy anything from the Cat Shack, schedule a pick up time, and drop by in their cars for their items. They have already gotten over 100 orders according to Legnos. 
Legnos said, "I think that [the online form system] is the biggest adjustment that we've made," and "it's essentially created another thing in our bag of tricks."
Small Potatoes, a very small gift shop located in Norwich, is owned by Erica Corbett. She takes other artist's works and handmade pieces to sell and publicize. Sadly, she did have to close down her shop for a small period of time while quarantine took place, but now she is up and running, and her business is thriving.
Corbett said, "I'd say that people miss the ability to shop and feel some sense of normalcy, so being able to shop in a small establishment like mine is something they look forward to and feel safe doing."
The Harp and Dragon is a restaurant and bar located in Norwich as well, and a worker, Sharon Lent, described how they have been handling the pandemic. The Harp and Dragon sadly experienced some layoffs as well as the limit to indoor dining until about a few months ago. 
Lent said, "we weren't allowed to even have dine-in until May 20th. We only did take-out before that." She has also said that business has gotten slower because people are still scared to come in. 
Through all the stress, these three businesses have not only survived but they have thrived with a safer and more germ-free environment to protect others.